I've made a few changes on the website recently.
I was trying to decide on what a good title should be, after looking around for some inspiration I realised most stuff which I have is red and spotty, so Red Spotty Crafts & Hobbies seemed apt, this then inspired me to make a matching red spotty background.
Here is an introduction to my red spotty collection:
My beautiful sewing box: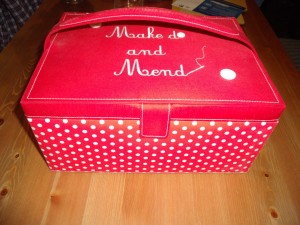 Matching Pin cushion: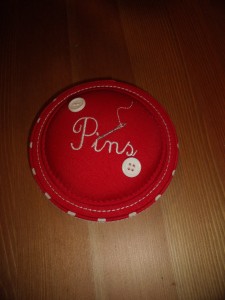 I got this bag to store my sewing machine in, it's awesome and fits the sewing machine, power leads and manual, as well as the new extension table and feet and attachments that I got for Christmas.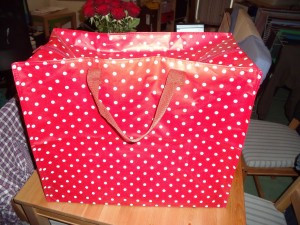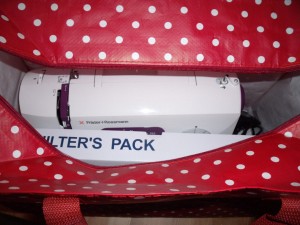 It's a Jumbo Bag from DotComgiftshop
I've also got a shopping bag from the range: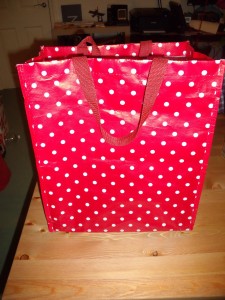 (Currently full of music for the concert I'm playing in
To link with the hobbies I've got this red spotty laptop sleeve: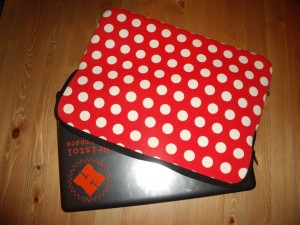 I've recently made a red spotty case for my new Wacom tablet: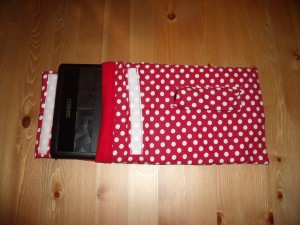 I may upload how I did this to the website soon 🙂
I've also got this bag which I made around a year or two ago which is my hackspace bag and is usually full of random electronics: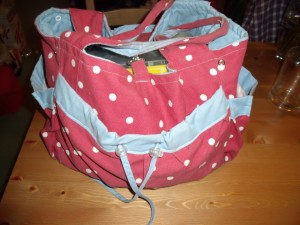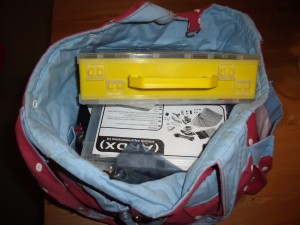 It's made from Lisa Lam's Bag making bible, I'd love to make more from this book. The bag is the Multi-Tasking Tote, which seems to be designed to be a nappy bag, but I made a few changes to make the pockets the correct size for my xoom, it's keyboard and mouse, a box of spare batteries and various electronics component kits. It used to be smarter looking and brighter, but it's standing up to it's hard life exceptionally well!