I've recently made vinyl stickers for different people using my Silhouette Cameo, so I though they may find it informative to see how they were made!
The step by step guide below is a dual coloured sticker, made using sign grade vinyl. The image I've used came with the machine and is now stuck on my laptop.
First open the image on the computer, using the silhouette studio software.
The separate the different coloured parts.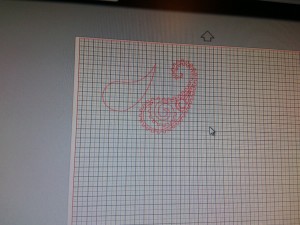 Each colour will need to be sent to the machine individually, with the appropriate colour vinyl sheet inserted. The settings used was the settings suggested by the studio software.
I did the white first: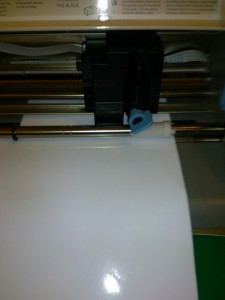 Then the green part: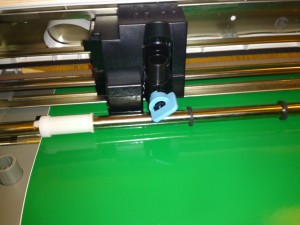 These parts will then need to be weeded, I used a burnishing tool to do this (I've also used a quilling needle tool when I couldn't find it!)
These are the two parts side by side: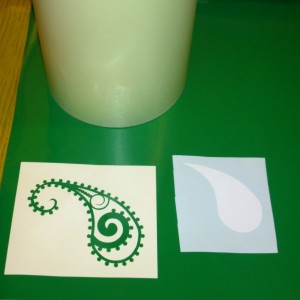 Apply application tape on the top part of the image: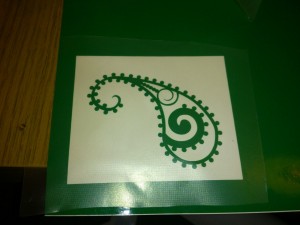 Then lift the image from the backing: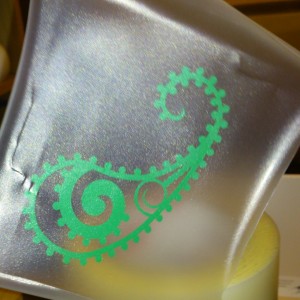 It can then be placed on top of the second colour (lined up by eye):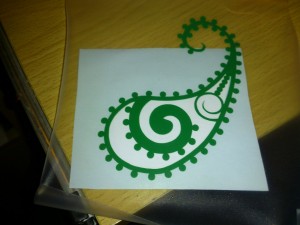 If the decal was going to be saved then the backing should have been cut larger in the lower colour!
I just removed it straight away (using the same transfer tape as before) and placed it directly on my laptop lid: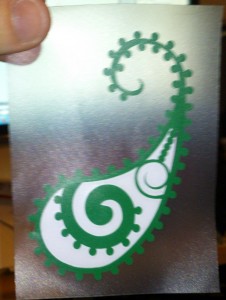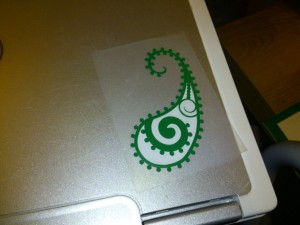 Firmly rub the application tape and push all the bubbles out. A plastic squeegee is best for this.
The application tape can then be lifted off, which should leave behind the vinyl (if it starts to come away then the burnishing tool can be used to poke it back down).
Finally one decorated laptop lid!